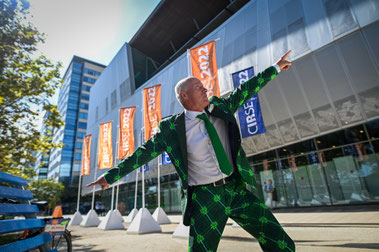 Hi, my name is Gerry Osullivan I am an Interventional Radiologist, but I'm also a medical doctor; more importantly I'm a human being and I have been a patient a few times.
IRs must remember that they are first and foremost doctors, they need other doctors to be aware of this and they need the patients to be aware of this!!  
This is a practical guide on how to achieve this!!
---
By Gerry O'Sullivan
Consultant interventional radiologist at University Hospital Galway, Ireland
Twitter: @lahinchman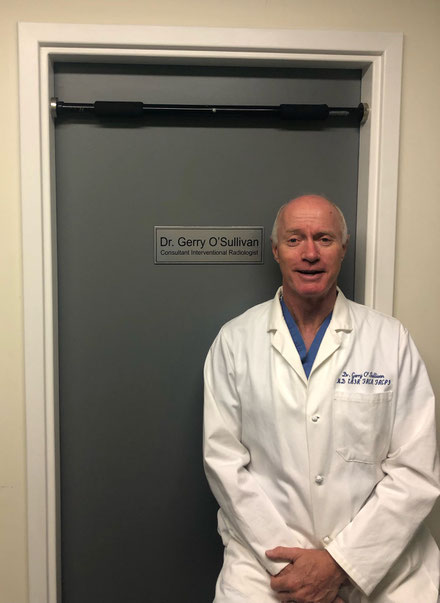 I have been an Interventional Radiologist for a long time now, sadly since about 1996.  I joined CIRSE in 1996.

I have always been fairly clinical and I like meeting patients, I do not want to become their primary practitioner nor do I want to know every detail of their lives but I do want to know how they tick, specifically when they are referred to me.  

I learned a great deal from my senior colleagues in Stanford University Medical Centre and St. George's Hospital, London about patient referrals, specifically how to become a target for referrals.  

I realise that most radiologists rely on referrals in the old fashioned method, namely through the hospital system but that going forward, this probably would not work for me.  
I needed to take more ownership.

I started off small and in many ways it has not changed much.

I found that when I was involved in a patient's care for instance for a superficial femoral artery angioplasty or a biliary stent insertion or percutaneous nephrostomy or implanon removal etc. if I didn't tell the primary doctor that it was me personally that performed that procedure, then it was simply glossed over by the surgical or medical team as something along the lines of 'we organised for x to be performed'.  The only time I found that my name was mentioned directly was when a complication occurred and then the letter miraculously changed to the patient was sent to Dr. Gerry O'Sullivan and unfortunately the patient developed this after the procedure with Dr. Gerry O'Sullivan and follow up will be with Dr. Gerry O'Sullivan!!
I think you have to control the narrative.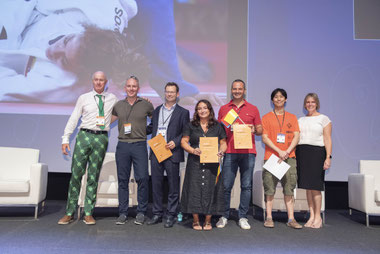 So, when I did an arterial angioplasty for instance, I wrote a letter to the patient, the patient's general practitioner and to the referring surgeon and let them all know what we had performed.  

I then included the material from CIRSE as in patient information leaflets or links to websites or more recently QR codes which are extremely helpful, so that when the information went out to the general practitioner about a specific patient, they also got another source of information from me about the procedures my colleagues and I could offer so they started to learn a little bit more about Interventional Radiology.  

From there I did some GP talks and got some support from industry to promote these, it is surprisingly easy.  If you talk on cardiovascular stuff, the statin company might have sponsored you or perhaps a talk about renal artery intervention, the blood pressure company might sponsor you etc. it is not difficult.

I set up a clinic inside the hospital in the same way every other clinic was set up, so that I found clinic space and patients came up the stairs and so on.  Overtime, I found it was more efficiently performed in radiology and by that I mean I performed an ultrasound; for instance, if the patient was referred with varicose veins, I would take a history and do a physical examination while I was performing the ultrasound and evaluated what needed to be treated.  I also got a good idea of what the patient was like over the 10 minutes or so it took to perform the ultrasound.  Although the hospital was supportive, in a way, I rowed my own boat and now I run my clinic through radiology.  I did lobby successfully for a 0.5WTE as a secretary to deal with fairly minor administrative tasks.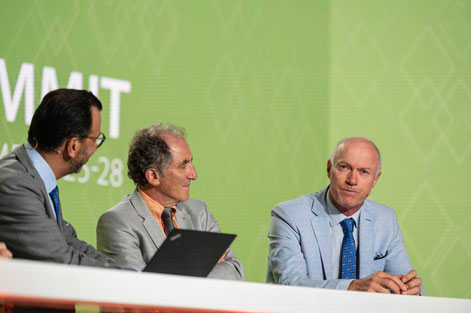 I dictate a letter on each and every patient interaction and in hospitals with an electronic medical record number (Galway Clinic), the letter goes directly on there and in hospitals without this facility, I dictate a letter and it is scanned onto the hospital EMR.

In terms of setting up direct referrals, that is easy. You provide a target for general practitioners and other colleagues to refer to you. I like to think of it as a football or hockey game or any sport really where there is one ball and several members of the team.  When I played football, I was always looking for those who were looking up at me and waving their arms saying they wanted the ball and I would naturally, automatically pass the ball to them because they were a target, someone I could aim at; if I just thump the ball in the air, it could go to anyone.

When a letter is sent into the Department of Radiology that is like thumping the ball in the air, it could go to anyone, it could end up in the hands of a diagnostic radiologist who would not have a clue what to do with it.  In other words, you need to be the guy with your arms in the air saying 'give me the ball, give me the ball' and trust me, very soon, you will be receiving lots of referrals, it is not difficult.  You then need to organise your time and try and slot in time in your job programme so that you can see patients in clinics and again if your hospital puts up resistance to this, I would slot them into my ultrasound list; I ensure my ultrasound list takes fewer and fewer patients until essentially it becomes my clinic and therefore you will find you get your way if you stick to your guns.  Remember, your tenacity, perseverance and determination is what sets you apart as an interventional radiologist and never let anyone take that away from you!  Anyone who wants to visit me in Galway is more than welcome at any time.