There are lots of issues and problems of interventional radiology in Ukraine. When the war started, we faced new challenges. But despite all difficulties interventional radiology still develops and improves.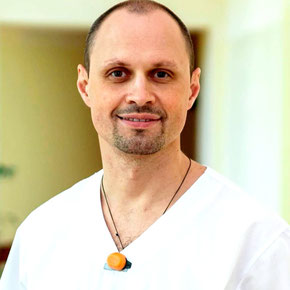 By Dr. Sviatoslav Balaka, Ph.D., EBIR,
President of the Association of
Interventional Oncologists of Ukraine,
Head of Center of Interventional Oncology


Contact
Website: https://aiou.com.ua/
The role of interventional radiology (IR) in Ukraine nowadays is not well defined. We do not even have such a specialty in our country except interventional cardiology (was divided only in 2019). Thus, the most well developed are cardiac and vascular interventions which are performed in Cath labs in a lot of cities of Ukraine. Program of cardiac and vascular interventions in contrast to others is well supported by the government and The National Health Service of Ukraine (especially - in emergency cases).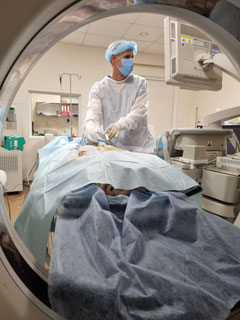 Other types of interventions are not so well spread. Usually, they are performed by doctors of different specialties: surgeons, rengenologists, ultrasonographysts etc. Some doctors have several medical specialties. For example, I have three: surgery, roentgenology and ultrasonography, and my colleague - five (also vascular surgery and oncology).

We have a lack of training centers and educational courses of IR in our country. Not only the lack of knowledge but also the lack of appropriate equipment limits development of IR in our country. We have to use convenient diagnostic CTs to perform biopsies, ablations, drainages etc. There are no well-defined guidelines designating the role and place of IR methods in the structure of medical aid in Ukraine.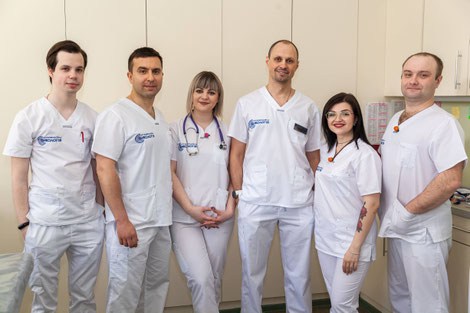 But this difficult situation has dramatically worsened when the war with Russia started in February of 2022. Despite a lot of doctors and our patients had to leave their homes and refuge to other cities and even abroad, there are a lot of people who are occupied or live in frontline cities. Medical aid is still provided even in such conditions. Our team has to divide into two parts. Some colleagues stayed in Kharkiv (a city 30 km from the Russian border), some went to another end of the country.
But even 1000 km from the front-line life does not guarantee safe work without difficulties. With massive rocket attacks on civil infrastructure and cut offs of electricity a lot of X-ray devices (CTs and angiographs) broke down. That led to different organization problems for doctors and long waiting lists for patients.

Despite all difficulties IR develops in Ukraine. With my colleagues we deliver medical aid to patients, train doctors and keep popularizing this branch of medicine in our country.
In 2022 we got the group membership in CIRSE and become a part of the European IR family. I strongly believe that in the near future we can help our patients to the highest level.