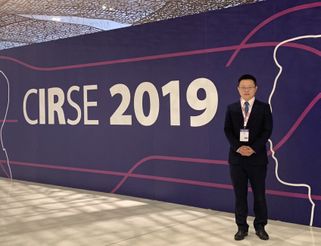 Despite EBIR's current limited recognition in China, I anticipate its future popularity. As a certification allowing interventional radiologists to validate their professional expertise and demonstrate sustained commitment to this rapidly evolving discipline, EBIR is poised to gain prominence in the country.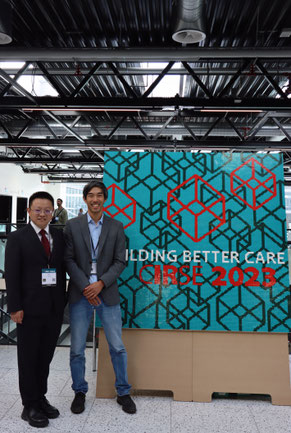 By Yu-Dong Xiao
The Second Xiangya Hospital of Central South University, Changsha, China
The European Board of Interventional Radiology (EBIR) presents a crucial supplemental examination, assessing interventional radiologists' clinical and technical proficiency in ensuring safe and effective for patients care. I first learned about the EBIR exam through Prof. De-Hua Chang, the head of interventional radiology at Heidelberg University Hospital and an EBIR holder. Under his guidance during the Visiting Scholarship Program funded by the European School of Radiology in 2019, I received comprehensive training.

I am very honored to be the first EBIR holder in China mainland. While EBIR certification doesn't substitute national licensing, it significantly validates my professional knowledge and enhances my career. I meticulously prepared for the EBIR exam by engaging with lectures, including resources like the CIRSE Library, CIRSE Standard of Practice documents, and CIRSE Academy courses. Additionally, I delved into review articles from reputable sources such as RadioGraphics and Insights into Imaging, gaining in-depth insights into interventional radiology. During the preparation of EBIR examination, I would like to thank Prof. Zi-Shu Zhang, an American Board of Radiology (ABR) holder, who provided valuable suggestions and shared insights during my EBIR preparation. I also express gratitude to Prof. Jun Liu, the Chief of the Radiology Department, for his encouragement and the time he allocated for my exam preparation.

Although EBIR is not well known in China now, I believe it will become popular in the future because it may offer interventional radiologists certify their professional knowledge and demonstrated their sustained commitment to pursuing a career in this rapidly developing discipline.